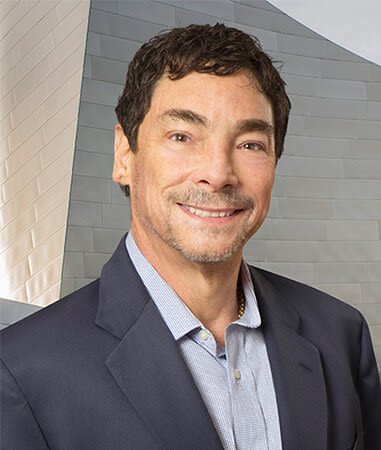 As the son of a doctor, I was expected to pursue higher education and live up to the example that my father had set. I realized early on that medicine wasn't for me, but as soon as I began learning about the law, I knew I'd found my calling. You see, I've always been one to investigate and challenge the status quo. I enjoy the intellectual stimulation of debate, and I have a deep love of art, culture, and the humanities as a whole. So when I discovered that being an attorney could both incorporate these passions and allow me to make a positive impact on society, I was sold.
After graduating from law school, I was still eager to learn more, so I went on to study international law at the University of Cambridge Fitzwilliam College. There, I earned a Master of Laws, an internationally recognized postgraduate degree, immediately before beginning my practice as a solo practitioner in 1979.
HOW I FOUND MY NICHE
When I was a young attorney, a client once turned to me because they were facing an obstacle in their bankruptcy. Though I didn't have much experience in bankruptcy at the time, I researched the issue and ultimately obtained the result my client was looking for. Around that time, more and more attorneys in the area began referring bankruptcy cases to me, and debt relief eventually became my area of concentration. I am proud to say that since those early days, I have gone on to successfully represent well over 500 bankruptcy clients in my practice.
Even if you feel buried in debt, there is always a way out, and I'd love to help show you the way.
Still, it is important to note that I am not simply a bankruptcy attorney. I assist my clients with a wide range of debt relief matters — such as those regarding debt settlement, student loan services, identity theft, and online security — as well as the crossover issues that often come along with them. A client filing bankruptcy, for instance, may also need counsel regarding wrongful foreclosure or the condemnation of their property. I am experienced in handling adversary proceedings (lawsuits in bankruptcy), which are outside the scope of normal bankruptcy measures, and also represent other cases of civil litigation as necessary.
BEYOND THE LAW
Outside the firm, I like to stay involved in the community. I am an active member of Wildfire Networking, Chairman of Ethnic Arts of Los Angeles, and a minor order of the clergy in the Church of England — an honor granted upon my graduation from the University of Cambridge. In the past, I have also been a part of numerous other community organizations which promote art, religion, and the law.
My love for art comes from my parents, who have a vast collection of African and contemporary art. My mother opened and ran her own gallery for 30 years, which ultimately inspired me to earn my bachelor's degree in art history. Today, anyone who stops by my office can see some of my personal art collection. I have nine pieces total at the firm, but the one I'm most proud of is my sculpture of Garuda, an Indonesian symbol of protection, as it reminds me of my primary duty as an attorney.
BAR ADMISSIONS
New York (1979)

California (1978)

Admitted to Practice Pro Hac Vice in Bankruptcy and District Courts in Maryland, Mississippi, Michigan, and Texas
EDUCATION
Master of Laws, International Law - University of Cambridge (1978)

Juris Doctor, Cum Laude - Southwestern Law School (1977)

Bachelor of Arts, Art History - University of California at Los Angeles (1974)
PROFESSIONAL HISTORY
Solo Practitioner (1979 - Present)
PAST EXPERIENCE & AREAS OF EXPERTISE
Representation of more than 200 chapter 7 debtors and more than 20 chapter 11 debtors

Representation of creditors in all chapters of bankruptcy more than 30 years

Representation of debtors, creditors, and third parties in adversary bankruptcy proceedings

General civil litigation with an emphasis on debtor-creditor, business, and real property disputes
PROFESSIONAL ASSOCIATIONS & BEYOND THE LAW
Chairman - Ethnic Arts Council of Los Angeles

Former President - Executive LeTip of West Los Angeles (2006 - 2008)

Former President - UCLA Art Council (1992 - 1994)

Member - Wildfire Networking

Member - American Bankruptcy Institute

Member - American Society of International Law
PUBLISHED CASES
In re Cedano, 470 BR 572, 2012 WL 1191860 (Bankruptcy, 9th Circuit, April 2012)

Brown v McAdoo, 196 Cal App 3d Supp. 20 (1987)